Popular for thousands of years, essential oils are known for their healing properties. They can soothe and rejuvenate your body and mind and they may treat several conditions with the help of the naturally-occurring volatile aroma compounds that they contain.
Essential oils are natural oils typically obtained by the distillation process which separates the oil and water-based compounds of a plant from which it was extracted.
Essential oils have been used as a natural medicine as part of aromatherapy for many years. Although essential oils are strong and effective, they are not dangerous when used appropriately. Because of their antibacterial, calming properties, detoxifying, stimulating, antidepressant, and antiviral, they continue to gain popularity as natural, safe, and cost-effective therapy for several health concerns.
Essential oils are meant to be inhaled and also they can be diluted with a carrier oil and applied to the skin.
Having neuropathy, or nerve damage can cause severe pain, tingling, and numbness in the affected areas. And for people with diabetes, this primarily affects the legs and feet. Severe cases of neuropathy may cause issues with digestion and affect your heart rate.
Although more research is needed, essential oils may help relieve some of these symptoms.
What are the benefits of essential oils?
Despite their widespread use, essential oils are often viewed as a natural "cure-all". They can treat certain health conditions. They can naturally help your pain and discomfort. They may also help:
• Alleviate anxiety, tension, or stress
• Help you fall asleep easier
• Purify the air in your environment
• Treat infections, cuts, or scrapes
• Balance your hormones
Essential oils are very helpful to people with neuropathy as the benefits may include pain relief and improved digestion.
To use essential oils, they should be diluted in some carrier oil like extra virgin olive oil, grapeseed oil, coconut oil, avocado oil, jojoba oil, and sweet almond oil. Massage the mixture to the painful areas and after massaging, place a warm cloth over the affected places, to relax the muscles.
Make sure you do a patch test before you apply the essential oil, as it might irritate sensitive skin.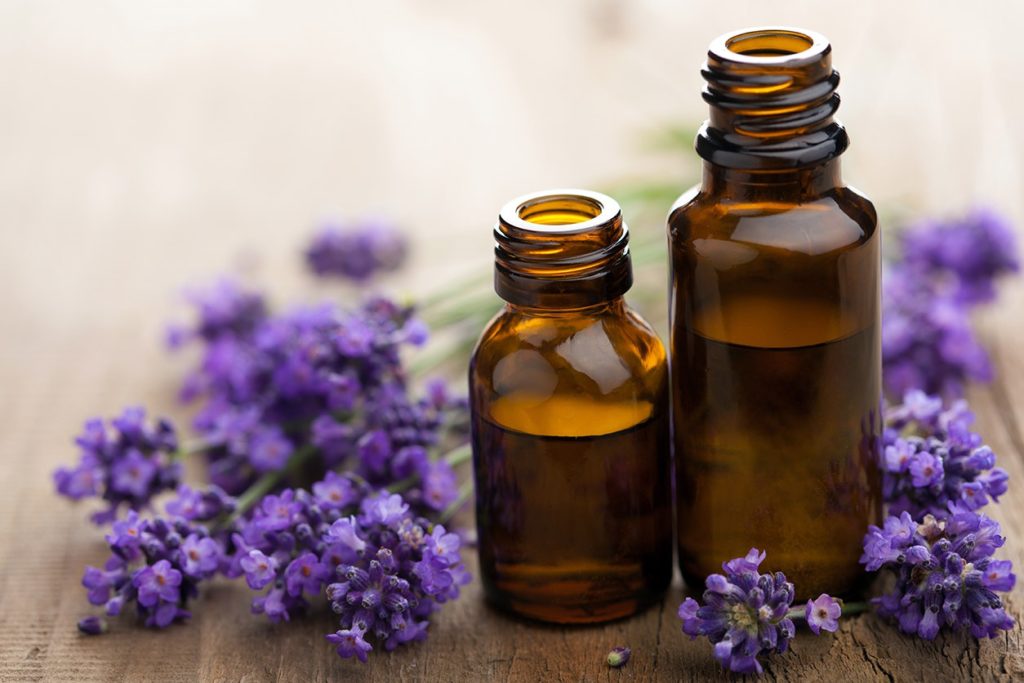 What the research says
A 2011 study in the journal Molecules found pain-killing properties within essential oils that can affect the brain by entering the bloodstream and creating a pain-relieving effect within the central nervous system.
Researchers have suggested that peppermint, Roman chamomile, and lavender essential oils may assist with nerve pain.
Peppermint
Peppermint oil is one of the most versatile essential oils out there. It is one of the earliest essential oils to be used medicinally. Peppermint essential oil is known to act as a pain reliever, relax muscles, and control muscle spasms. A 2002 study found researchers that topical peppermint oil helped a 76-year-old woman treat neuralgia.
This woman had been resistant to other therapies but saw immediate pain relief after applying topical peppermint oil. This relief has lasted four to six hours after application.
According to a review conducted by the USDA Human Nutrition Research Center on Aging at Tufts University, peppermint has significant antimicrobial and antiviral activities. It also works as a strong antioxidant, displays anti-tumor actions in lab studies, shows anti-allergenic potential and pain-killing effects helps to relax the gastrointestinal tract, and may be chemopreventive.
It's no wonder why peppermint oil is one of the most popular essential oils in the world.
Roman chamomile
Over the years, roman chamomile is one of the most ancient medicinal herbs known to mankind. Roman chamomile essential oil has some solid research behind it. It has often been used for a variety of ailments and conditions and can be used to treat headaches and neuralgia as well as muscle and joint pains.
A 2015 study investigated the effectiveness of applying diluted Roman chamomile essential oil to the skin for the treatment of osteoarthritis. The participants were asked to apply the oil three times a day for three weeks. What researchers found is that when compared to participants who didn't use this treatment, chamomile essential oil significantly reduced the need for pain relief medication.
Lavender
A sweet-smelling lavender essential oil needs no introduction; it is the number one remedy for migraine and tension headaches. A topical application of lavender essential oil has both physical and mental health benefits covering a wide range of ailments. It is known to improve sleep and act as a pain reliever. Lavender oil may also help lessen pain following needle insertion. Just simply massage lavender oil and it can be applied undiluted in the affected area watch out for the results.
How to use essential oils for diabetic neuropathy
Essential oils can be administered in several ways. If your muscles ache, specific essential oils can naturally help your pain and discomfort. You can use a topical approach for pain relief.
Just make sure you always blend essential oils with carrier oil when applying. For that, it can prevent causing any skin irritation or inflammation.
Also, you can use a diffuser to disperse essential oils into the air. It may help with some of the symptoms associated with nerve pain, such as lack of sleep, anxiety, and stress.
And if you want to use it for massage, you can mix the essential oil of your choosing with massage oil (massage oil will dilute the essential oil, making it safe to use) and massage to the affected area.
Risks and warnings
Essential oils aren't regulated by the U.S. Food and Drug Administration. Some people are sensitive to certain oils, so before bringing any new product into your routine, you should do a patch test on a small area of your skin or an inhalation test to be sure that you don't experience any adverse reactions. Also, please read the label directions for each oil before using it.
If you notice any breakouts, itchiness, or red patches, discontinue use. Applying undiluted essential oil to the skin can cause irritation and inflammation.
Infants, toddlers, young children, and pregnant women are all more sensitive to the effects of these potent oils. For these groups, it is best to use gentle options like bergamot, frankincense, or lavender.
If you are pregnant, there's a long list of oils that should not use because they can affect hormones, gut bacteria, and other aspects of health, you should be more extreme care using them. It is best to err on the side of caution and speak to your doctor before using essential oils.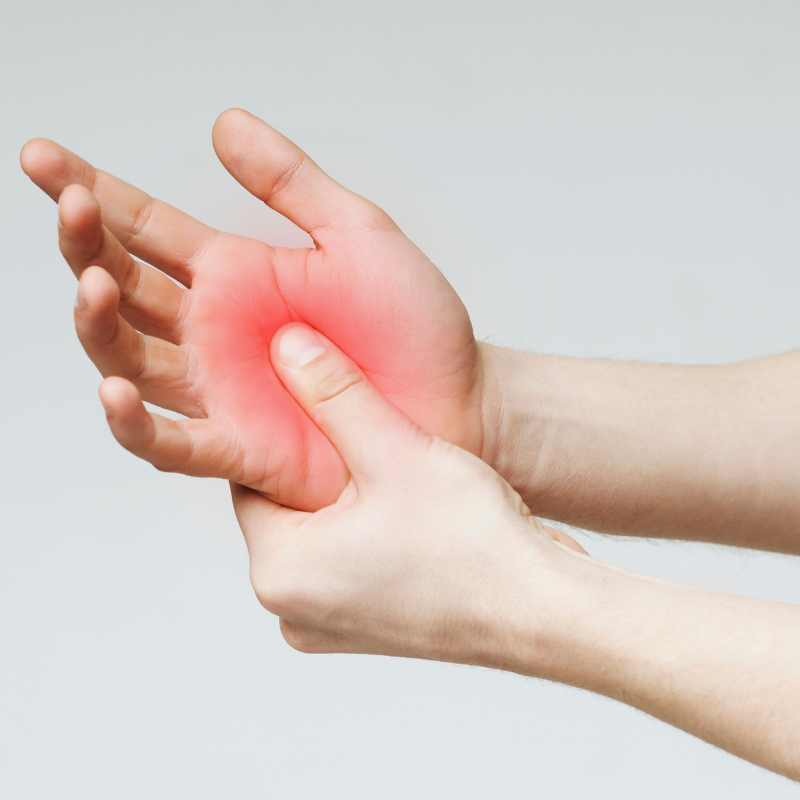 Other treatments for diabetic neuropathy
First, keeping your blood sugar levels within a healthy range is the best way to decrease the development of diabetic neuropathy. Talk to your doctor about setting your blood sugar goal, and learn to monitor it. Also, your doctor will recommend special diet modifications.
Diabetic neuropathy is very common in people with diabetes and can lead to serious foot complications, which in turn can lead to amputation.
There are ways that you can prevent to slow the progression of the disease and manage any complications that arise. This typically involves a mix of traditional and complementary therapies, including:
• Low-impact exercise
• Physical therapy
• Acupuncture
• Nerve stimulation
• Massage therapy
If these medications fail, your doctor may also recommend over-the-counter pain relievers or numbing creams and he or she can assist you in selecting one that works best for you.
You can also avoid diabetic neuropathy by managing your blood sugar. To do this, be consistent in:
• Monitoring your blood glucose levels
• Taking medications as prescribed
• Managing your diet
• Being active
It is a dangerous problem to have, but fortunately, most people can keep it under control by adopting healthier lifestyles overall, changing their diets, and regulating their blood sugar levels, all of which help control their diabetes. Always work with your doctor and follow their recommendations to slow its progress.
What you can do now
Diabetic neuropathy is common and can't be reversed. However, you can manage it in a variety of ways. These can include managing blood sugar levels, treating nerve pain and talking with your doctor, and working with them to manage your condition.
Also, you can use essential oils which can be both a beneficial and inexpensive way to help ease your pain – naturally and effectively. Plus, they give you the bonus of smelling delightful.
Also, it is safe to apply to the skin or inhale if they are combined with a carrier oil. Always put in mind to dilute the essential oil and perform a patch test before doing a full application.
Mix essential oils to a carrier oil and use a diffuser to diffuse it can help you experience the perks of these plant extractions. And you can typically find essential oils online or in health food stores.
Lastly, always keep in mind that essential oils can't prevent, treat, or cure diseases. Talk to your doctor when using essential oils.