There are approximately 100 million people in the United States living with diabetes. Of those with diabetes, millions of Americans were undiagnosed. Diabetes is one of the most devastating medical conditions a person can have.
If you're serious about your health, simple dietary and lifestyle changes can maintain blood sugar in balance. Limiting red meat consumption, adding more omega-3 fats from fish, quitting smoking, choosing gluten-free whole grains over processed carbohydrates, and limiting your sugar intake can exceptionally decrease the risk of diabetes.
Along with this robust nutritional approach, several herbs and spices can help balance blood sugar. Cinnamon is one of them.
Cinnamon is a powerful spice that has been used medicinally around the world and is commonly used to add flavor to different food items. Cinnamon is made from the bark of the Cinnamomum cassia. As its remarkable health benefits have become more widely known. And some studies suggest that cinnamon is useful as an anti-inflammatory agent, antioxidant agent, anti-diabetic agent, and antimicrobial agent.
Cinnamon has been studied and consuming one gram of cinnamon daily can help lower blood sugar by 20 percent. It contains compounds that may help lower blood sugar and fight diabetes by imitating the effects of insulin and allowing cells to use glucose more effectively.
This article will tell you everything you need to know about cinnamon and its effects on blood sugar control and diabetes.
Nutritional Values Of Cinnamon As per the USA Department of Agriculture (USDA), 8g of cinnamon (approx. 2 cinnamon sticks) provides:
19.76kcal energy
6.45g carbohydrates
0.32g protein
0.10g total fat
4.2g dietary fiber
0.107mg niacin
0.003mg riboflavin
0.002mg thiamine
1 µg vitamin A
0.3mg vitamin C
0.19mg vitamin E
2.5mg vitamin K
0.8mg sodium
34mg potassium
80mg calcium
0.67mg iron
Apart from that, it contains B Complex, several antioxidants such as Lutein, Zeaxanthin, Lycopene, Choline, Beta-carotene, and different other antioxidant agents also. Its antioxidant properties help reduce oxidative stress and might be helpful in the prevention of type 2 diabetes, heart diseases, and many other health conditions.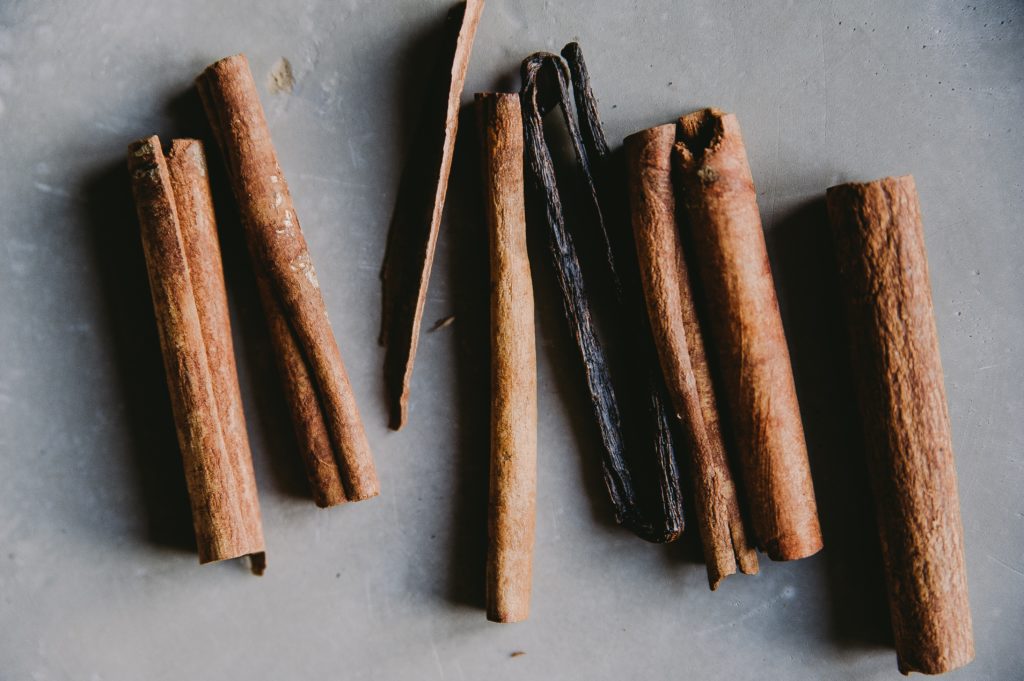 Types Of Cinnamon
There are following two main types of Cinnamon:
Ceylon cinnamon
Cassia cinnamon or Chinese cinnamon
Ceylon cinnamon is native to Sri Lanka and is most commonly found in Southeast Asia. Ceylon cinnamon is referred to as "true cinnamon". It has the lightest color, the least spicy of all the cinnamon, and also the healthiest.
Cassia cinnamon comes from the Cinnamomum cassia tree, commonly known as Chinese cinnamon, which originated in Southern China. Cassia is considered one of the 50 fundamental herbs in traditional Chinese medicine (TCM). It is very intense with a bitter and spicy flavor.
Cinnamon In Diabetes
For generations, cinnamon has been prized for its health properties. Cinnamon has a long history as an antidiabetic spice. It has been used for a long time to deal with high blood sugar levels. Scientists have been studying cinnamon for years and its role in lowering blood sugar.
In modern medicinal practices, one of the studies suggests, that doses ranging from 120 milligrams to 6 grams a day for 40 days can lower the blood sugar level who took cinnamon and found it helpful in lowering total triglyceride level, low-density lipoprotein level, and cholesterol level as well compared with people who didn't take them.
Cinnamon has proven itself to be a viable contender due to its ability to significantly and repeatedly lower blood sugar levels. It acts as a natural non-sugar sweetener and is found to have insulin-like impacts on blood sugar which improves insulin sensitivity.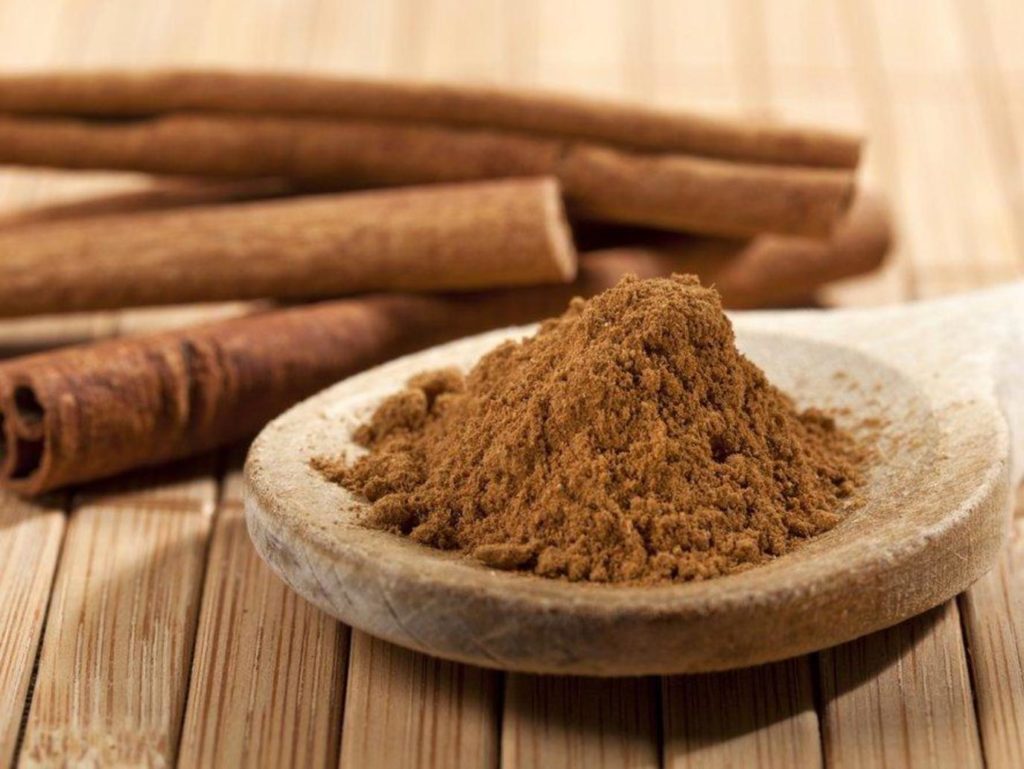 How Much Cinnamon You Should Take To Reap Its Benefits
No consensus has been reached regarding consuming cinnamon to reap its benefits. Experts agree that culinary use is almost always safe, but there are some important cautions when using it as a remedy. One study reported that the level of blood sugar of people taking either 1, 3, or 6 grams daily all decreased by the same amount. They found improvements in fasting blood glucose and other measurements and did not report any adverse side effects. Given that people on the smallest dose saw the same benefit as those on the largest dose, there may be no need to take large doses.
Other Health Benefits of Cinnamon
Cinnamon is not only useful for Diabetes but also has other health benefits too.
Cinnamon can be used as a warming agent to treat muscle pain because it reacts with the hormone-like substance called prostaglandin, and is used by sufferers to calm the mind and
muscle relaxation.
Cinnamon is also used as a warming herb for conditions involving stomach bacteria, fecal bacteria, and even flu-causing bacteria.
Cinnamon may also help protect you from cancer. By balancing blood sugar, cinnamon can reduce sugar's ability to sustain cancer cells. A 2013 study revealed that cinnamon may be able to treat melanoma, gastric cancer, and tumors. The cinnamaldehyde and eugenol within cinnamon can reduce the growth and activity of melanoma cells, while at the same time exerting powerful antioxidant effects.
Alzheimer's and Parkinson's disease are two of the most common types. Compounds found in cinnamon appear to increase the production of brain proteins called tau in the brain, which is one of the hallmarks of Alzheimer's disease.
A German study performed at Wheeling Jesuit University discovered that cinnamon can improve memory recollection and response time. Cinnamon helped protect neurons, normalized neurotransmitter levels, and improved motor function.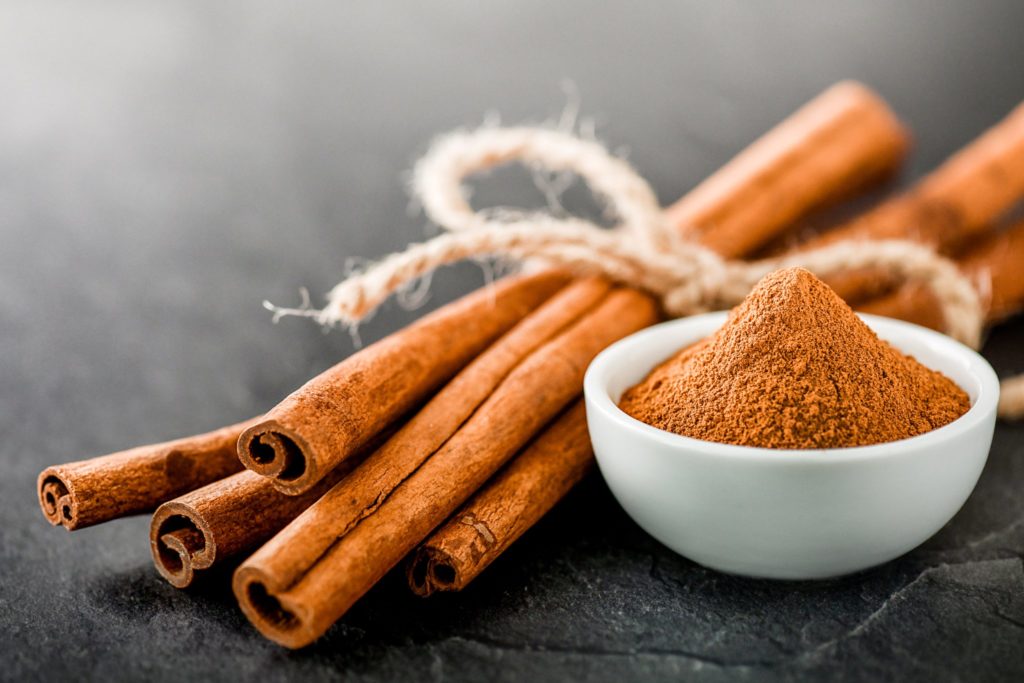 How Can You Get More Cinnamon In Your Diet?
Adding cinnamon to your diet is a good thing. Cinnamon is not just something you can eat straight, you have to creatively work it into your daily diet. Here are the ways you can get more cinnamon in your diet!
Adding it to soups and stews: Cinnamon adds a wonderful flavor and aroma to a wide range of soups and stews.
Mixing it with green tea: Add 1 to 2 teaspoons of organic ground cinnamon to a hot cup of green tea. Stir slowly to help dissolve the cinnamon.
Adding it to your breakfast: Ground cinnamon tastes great when sprinkled on all sorts of breakfast foods, like oatmeal, eggs, yogurt, and cottage cheese.
Mixing it with coffee before brewing: Add an organic cinnamon stick or a teaspoon of organic ground cinnamon to your ground coffee before brewing. This will make your coffee taste great.
Adding it to your green smoothie: To further enhance the benefits of a green smoothie, add a teaspoon of organic cinnamon along with all of your other goodies. This will add a pleasant taste and aroma to your drink.
A Little Caution
You should be more cautious about eating large amounts of cinnamon, particularly cassia cinnamon because it contains high amounts of a compound called coumarin. The coumarin compound found in cassia cinnamon has been shown to damage the liver in large amounts. Also, excess consumption of coumarin has been linked to other health problems, including an increased risk of cancer development.
Adding cinnamon to your diet can improve your overall health and well-being so you can feel and look best yourself.
That said, small amounts of cinnamon per day of either type are likely safe for those without a medical condition. Of course, always speak with your doctor when taking cinnamon to make sure there are no contraindications or interactions.