3. Laundry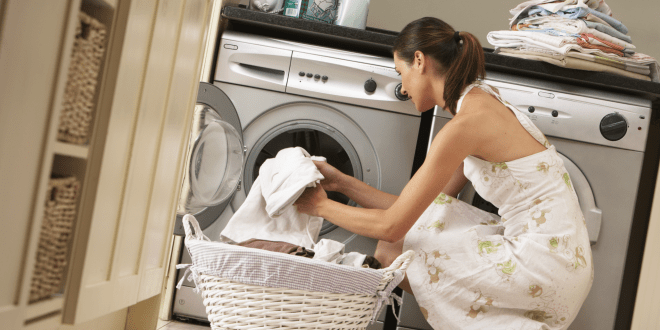 Doing laundry can potentially burn quite a few calories, especially if you're carrying baskets up and down stairs, putting clothes away, and climbing a flight or two of stairs or walking a lot between rooms.
Make laundry more enjoyable by tuning to your favorite songs and dance through the house while you're working.
Every time you lean and go upstairs to pick up the clothes, you work the muscles of your thighs and hip muscles, adding lean muscle mass to help you burn more calories.
Calories burned: 68 if folding or putting clothes in dryer and washer, 88 if putting clothes away and walking around