7. Shoveling Snow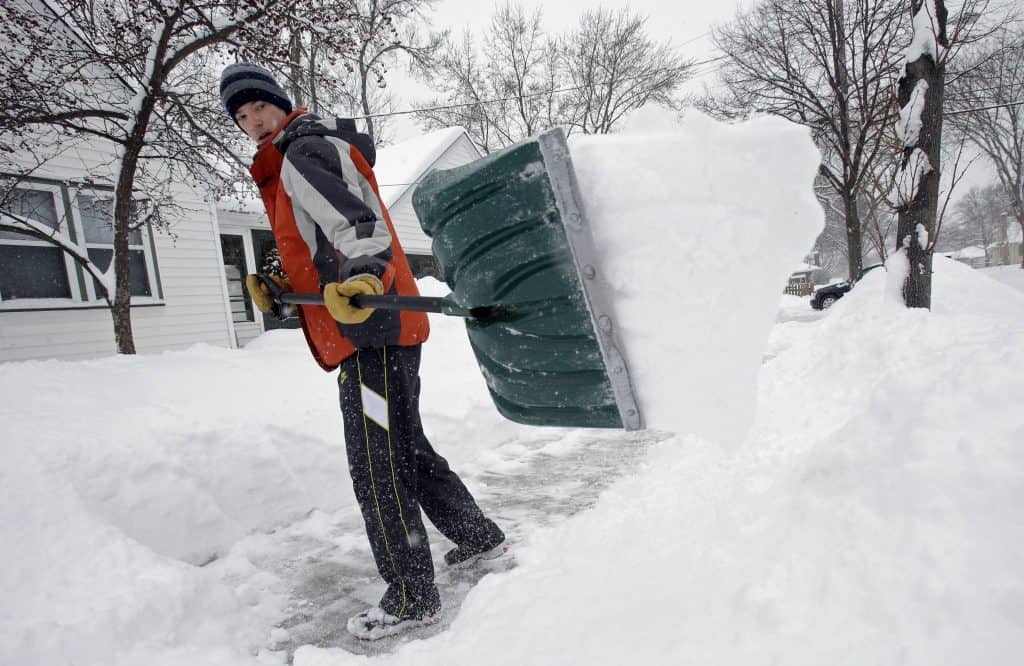 Cleaning the snow early in the morning is the last thing you probably want to do after waking up, but to leave the road you have to.
For those people that live in winter climates, snow shoveling burns lots of calories. You'll be glad to know that you can consider it as your morning workout. Also, those lifting will tone up your arms.
However, it is important to shovel safely. Try to avoid extra bending and twisting at the waist, be sure to lift with your legs and make sure that you're lifting only that you can handle, hence, wet snow can be heavy. And be sure to take a rest if you feel dizzy or have trouble breathing.
Calories burned: 304