You can add extra ingredients to your coffee for incredibly tasty and healthy results. Choose your favorite coffee: add a pinch of cinnamon powder and a teaspoon of honey to the coffee. It can be added to both instant or filtered coffee. The combination of cinnamon and honey helps remove phlegm from the throat and helps the airways, especially when you have trouble breathing through your nose. So if you are feeling bad try this delicious and healthy coffee with honey recipe.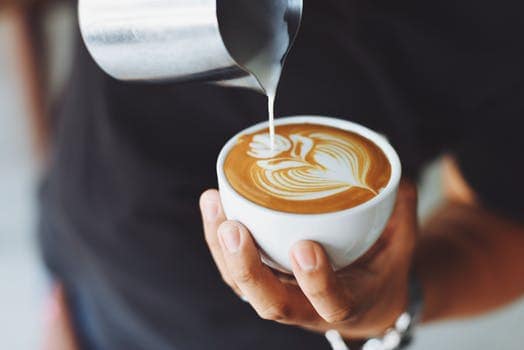 Delicious Coffee With Honey Recipe
Take two cups of fresh brew coffee
2 drops vanilla extract
1 pinch cinnamon powder
1 pinch of nutmeg powder
½ cup milk
¼ cup honey
Combine and heat but do not boil then serve.
This is a Spanish recipe known for its delicious taste and its helpful effect on strep throat, as well as for the subsequent cough that may persist.
Be careful not to add honey when the coffee is too hot and not warm it up to a temperature that causes the milk to harden.
In addition to adding cinnamon to your brew, you can also add nutmeg, cardamom powder and holy basil leaves for a decoction. Add the milk shortly after the preparation with the spices already added. Honey can be added at the end.