More and more data shows that there are many health benefits of turmeric. This along with the delicious taste makes it a great addition to your meals. This turmeric Oatmeal gives a super health kick to your breakfast. With its anti-inflammatory properties, turmeric is an great addition to your meals. Try it with this unique and delicious turmeric breakfast recipe.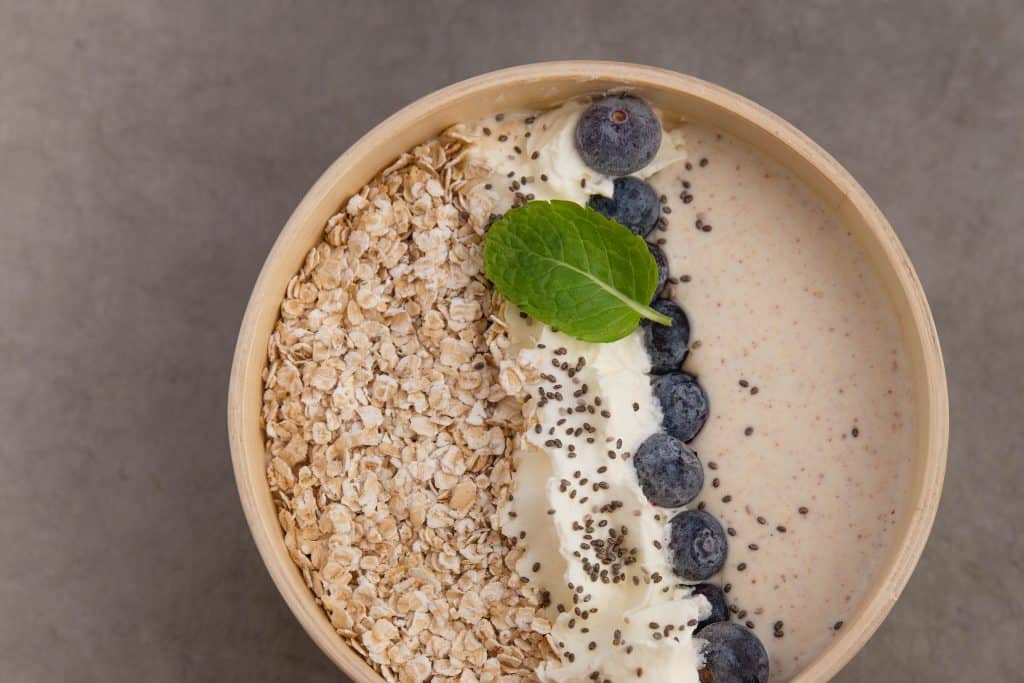 For a good reason turmeric is having a bit of a moment right now. Turmeric has long been used in Chinese medicine for its anti-inflammatory properties, as well as for its ability to reduce the risk of cancer and detoxification. New studies are being done to investigate their potential for improvement in cognitive function, kidney function, and blood sugar balance.
So, aside from the usual meals like curry, turmeric is making its way into the breakfast foods. Adding a little of it to oatmeal and you're left with a glowing golden bowl of turmeric oatmeal.
The turmeric flavor is slightly fragrant, floral, and a little sweet. It is the perfect addition with some fruits. In my opinion, the oatmeal itself is a bit too soft. Turmeric adds a nice earthy flavor, but it really comes to life when all the ingredients are added.
Add some frozen raspberries and blueberries for sweetness, mixed nuts and seeds, some coconut and some dried cranberries to keep the bowl super healthy. The fruit alone is more than a sweetener and adds a strong clarity that perfectly complements turmeric oats. You will feel vibrant and awake if you start your day with a bowl of it.
Turmeric will absolutely do a lot to help your diet. It's a fantastic and delicious spice, and with all these health benefits, you'd be crazy not to do it. Let me know if you are trying this delicious and bright breakfast!
Delicious and Healthy Glowing Turmeric Oatmeal
INGREDIENTS
Oatmeal
1/2 cup Whole Rolled Oats
1/2 teaspoon Turmeric Powder
1 cup Water
1 splash Oat Milk or any other plant milk you like
Toppings
Blueberries
Raspberries
Flaked Almonds
Mixed Seeds
Mint Leaves
Dried Cranberries
Desiccated Coconut
Maple Syrup (optional)
Directions
In a medium saucepan, bring the water to a boil.
Add the turmeric. The water will turn a golden color, once it does stir in the oats and reduce the heat to medium-low.
Cook for 5-7 minutes, until liquid is almost fully absorbed.
Transfer to bowl, add desired toppings and milk.